We Are Bethany Urban Development
Seeking transformation in hearts, homes, and communities through a lifestyle of prayer and worship.
Our Mission & Vision
We are committed to live in intimacy with Christ, to 
embrace His Kingdom values, and to 
reach the lost.
Bethany Urban Development began in 1998 as a student project to serve the disenfranchised peoples of South Minneapolis. The focus of Bethany Urban Development is community transformation. We do this through connecting with God's heart and reaching the lost, especially the poor and hurting. We have a ministry resource division called Ardor Media and a partnership with Cave of Adullam, a church-planting ministry in Mexico.
Currently, we are focusing on the Brainerd Lakes Area in Northern Minnesota. We share our vision in various churches and conducts home prayer and Bible studies. In addition, I serve as the head chaplain for the Crow Wing County Sheriff's Department. This involves counseling for officers along with assistance in death notifications. Finally, this past year, we have taught over one hundred classes and conducted over 500 counseling sessions with clients of a local faith-based drug treatment center.
Our Leadership
Who We Are
.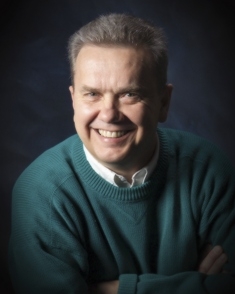 Steve Harrison
Steve Harrison has been involved in full-time Christian ministry since 1973. For over 16 years he worked with Agape Force, an interdenominational Christian organization specializing in children's products, troubled youth, and urban ministry. He held several key positions in the organization including executive director from 1986 to 1989.
He joined Bethany International Ministries in 1990 to help establish a resource development department that included training and management of financial resources to fund worldwide missions. Later, he joined the facility of Bethany College of Missions where he taught evangelism and served as the Christian Service Director from 1996 to 1999. Steve has also served as a member of Bethany International's Board of Trustees from 1995 – 2000.
In 1998 he founded a ministry called Bethany Urban Development, a division of Bethany International committed to cross-cultural evangelism and indigenous leadership training in the urban core. In January 2005 Bethany Urban Development became an independent Christian organization. Steve has been married for over 30 years to his wife, Martha and has two children, Molly and Daniel and three grandchildren, Jaime, Jason and Abigail.
Molly Harrison
Molly Harrison is part of a growing army of young Christian radicals. The daughter of full-time ministry parents, she became lost and disillusioned in her mid teens. During this time she experienced a pregnancy at fifteen causing her whole life to change. By age twenty three she had three children and a failed marriage. To many, it seemed hopeless.
In 2004, God miraculously intervened in her life bringing her to a point of total surrender. During the summer of 2005 she attended an intensive twelve week discipleship program called the Cave of Adulam. There, she developed an intimacy with Christ that she never knew was possible. Soon after the program she experienced a revelation of Christ's love for the lost that revolutionized her life. The love of God now was compelling her into ministry. Since then, she has joined Bethany Urban Development which ministers to the poor and hurting of the urban core.
God has put on Molly's heart a vision for raising up her generation to go where Jesus would go and do what he would do. Molly's zeal for God and the lost is contagious. She declares with passion and conviction the boundless love of Christ. She offers young people straight answers and hope for the struggles they face.
Stay In Touch
Keep up to date on new releases and all that's happening with Bethany Urban Development.