Consuming Love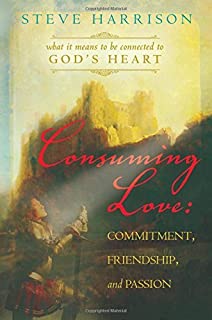 Drenched with personal experiences and biblical truths, Consuming Love will take you to a deeper level of understanding about God's commitment, friendship, and passion for you.
Author Steve Harrison focuses on the deep and dramatic love that your heavenly Father has for you by explaining core-and surprising new-issues including:
Undying Love.
"Oatmeal" Love.
Holy Desire Love.
Fiery Love.
Totally Surrendered Love.
Drawing from personal experience, well-known Christians, and biblical characters, you will discover why and how God's Consuming Love will power you through every situation throughout your life.
Abandon religious duties, open God's personal letter to you-the Bible-and fall in love with the Creator of your spirit, mind, and soul. He is waiting to shower you with compassion.
Step up to the altar and be the Bride with a burning love for Christ that "many waters cannot quench...rivers cannot wash it away..." (Song of Songs 8:7).